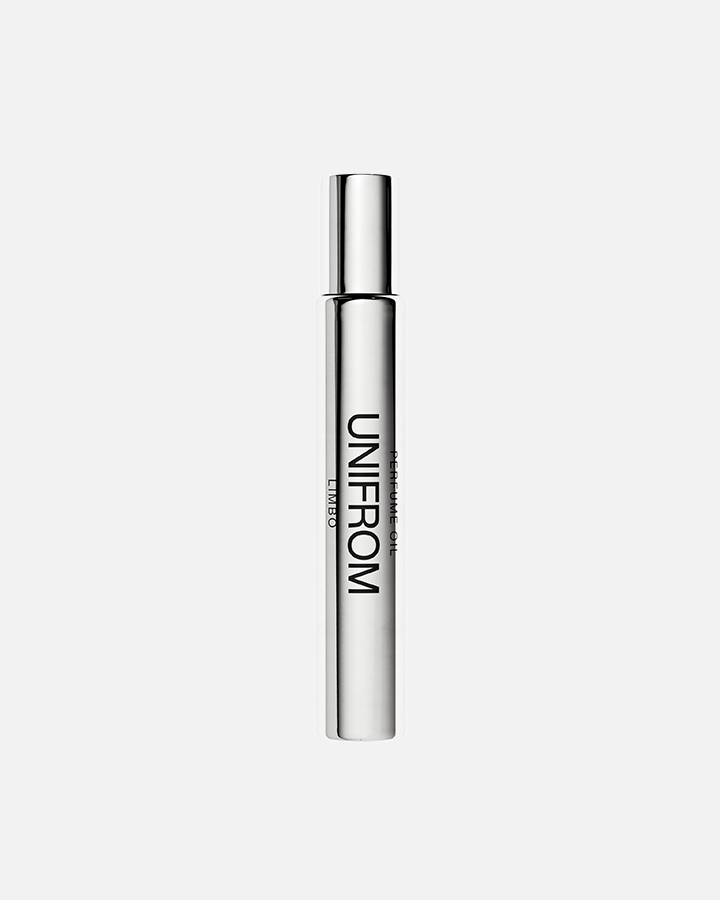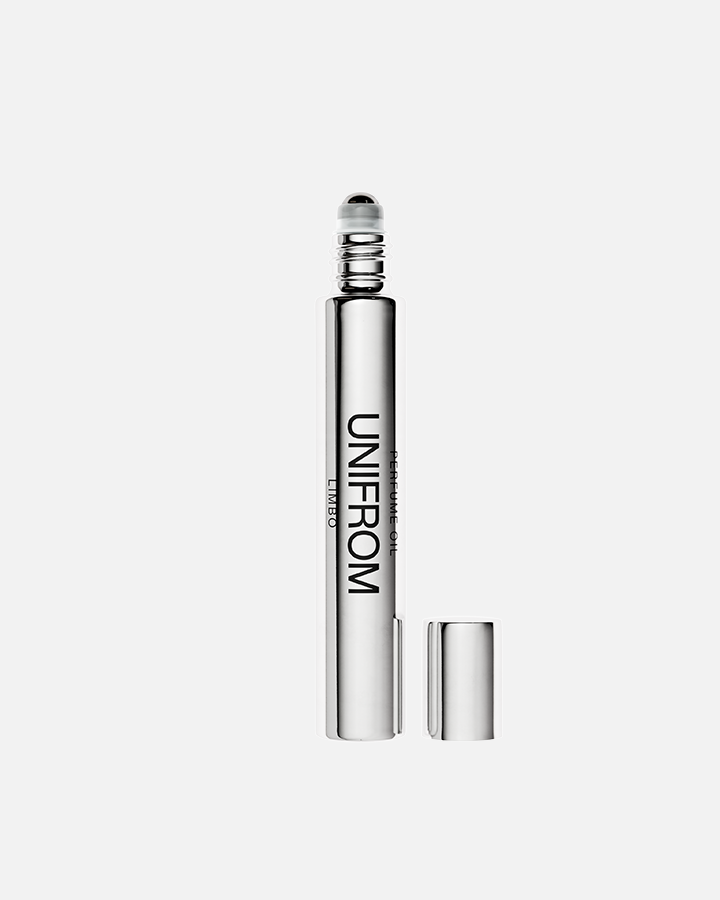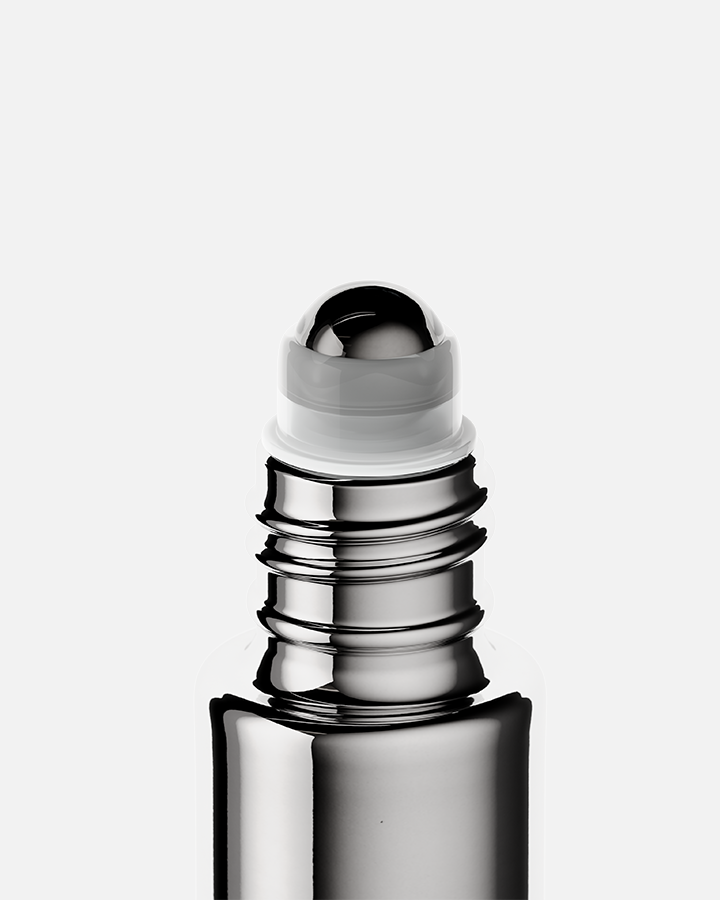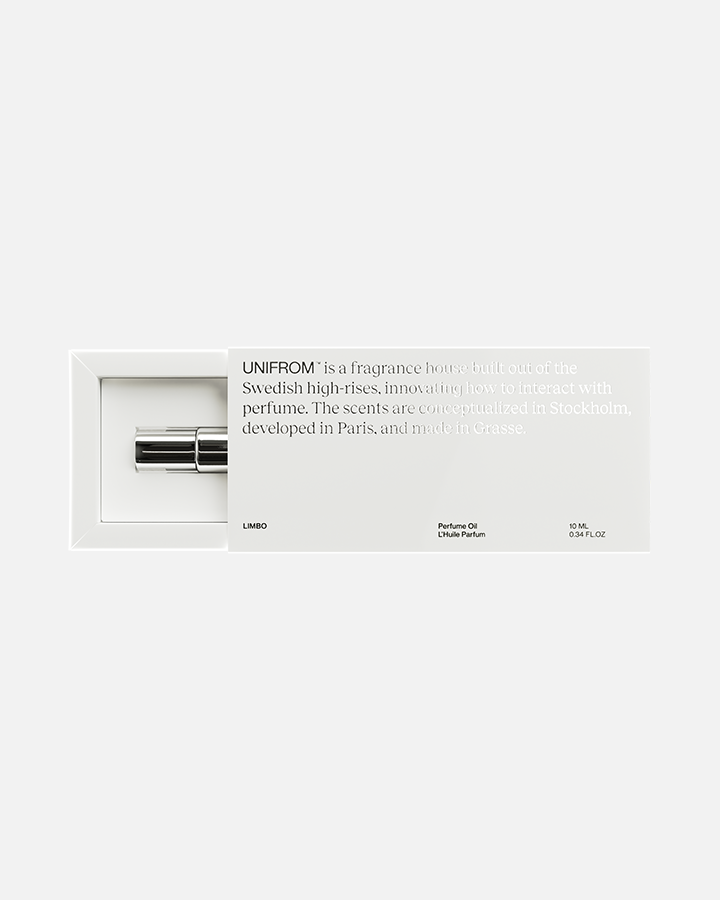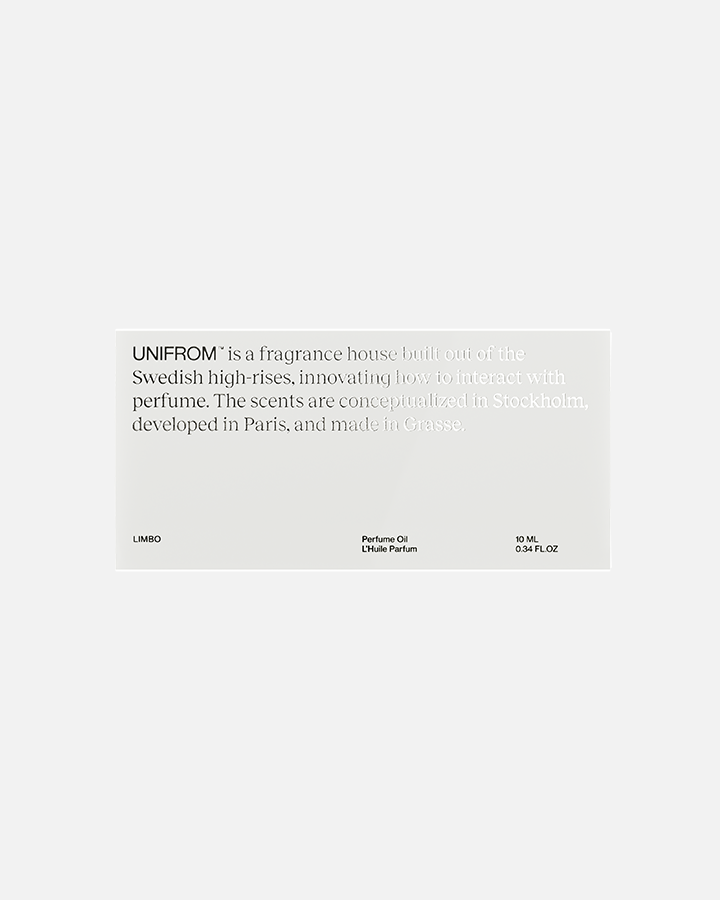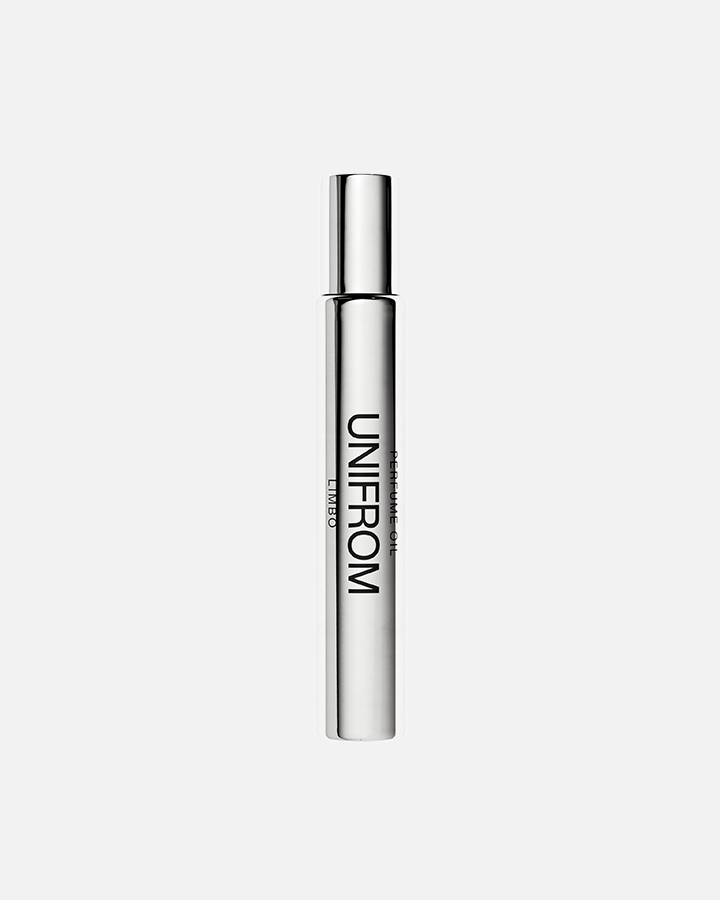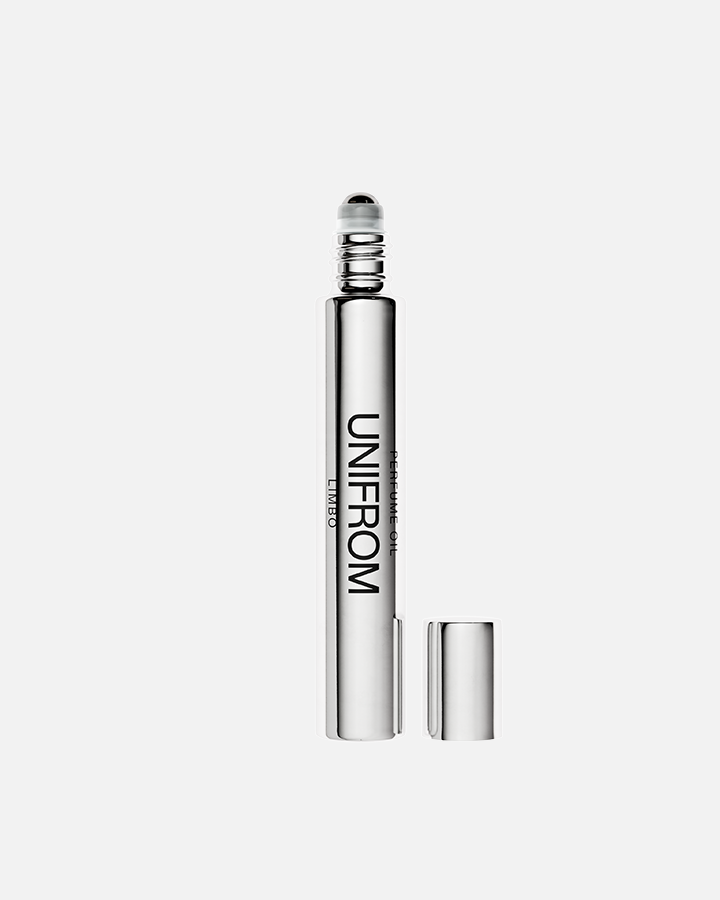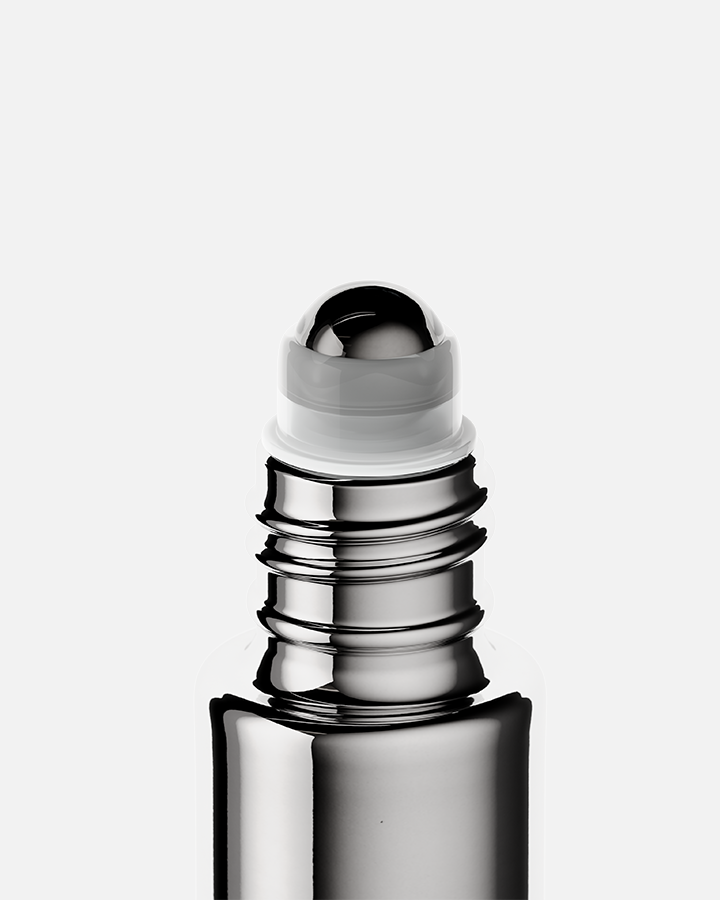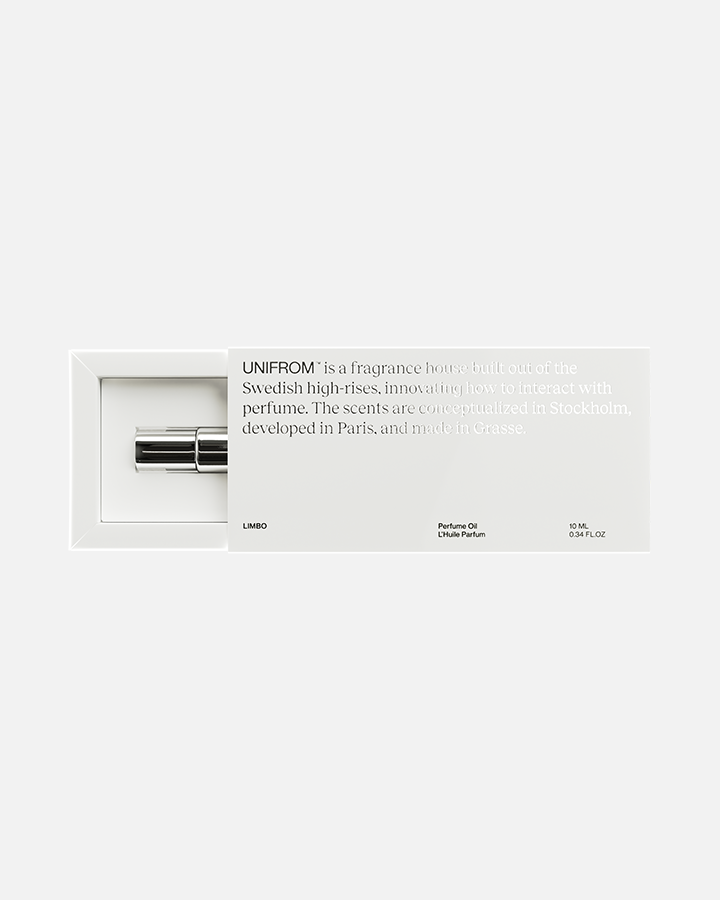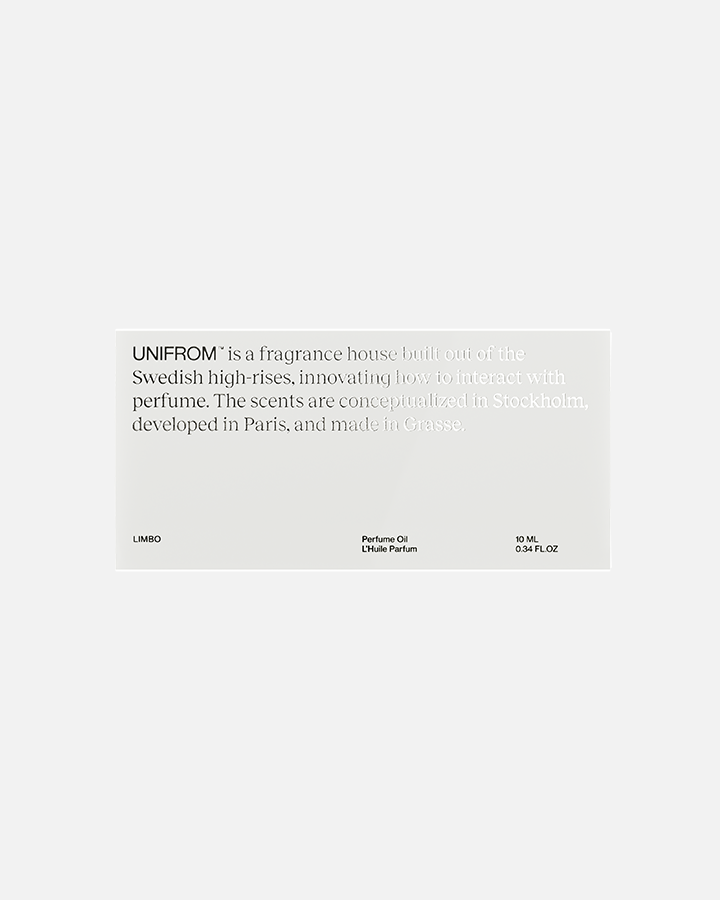 UNIFROM - Perfume Oil Limbo
69 EUR
Description

Vegan, Cruelty-free & No Alcohol.

A homage to the complexity that lies in the in-between. Connecting the safeness of sanctuary with the power in uncertainty. A fearless fragrance where rhubarb, hay, and ylang-ylang all share the stage despite their differences. What shouldn't work in theory, works in practice.

Don't spay. Just roll.

Step 1: Screw the secure cap off

Step 2: Apply the rollerball on your neck, wrist, or other preferred pulse points on your body while doing circular movements.

Step 3: Let your perfume oil settle on your skin and feel it become a part of your daily uniform.

 Aroma: Rhubarb

Heart Notes: Ylang Ylang, Hay
Base Notes: Myrrh, Sandalwood, Cedarwood



Shipping & Returns


The Netherlands, Belgium, Germany
We aim to deliver all orders within 1 – 3 working days. All orders are shipped via DHL, free delivery applies to all orders above 250EUR.

International
We aim to deliver all orders within 5 working days. All orders will be shipped via DHL parcel (for orders inside the EU) or DHL Express (for orders outside of the EU).